K. Ramya Sree

Over the last couple of years, there has been a significant surge in demand for career coaching. Much of this demand is closely linked to the changing needs of workers, triggered by Covid-19 and the great resignation, which led to 4.4 million people quitting their jobs.This has also increased the demand for new coaches to enter the field.New experts are taking part in this shift and have even adapted traditional coaching practices to address the ever-changing career path of clients.
Sawan Kapoor, a career coach, who helps working professionals choose the right for them. He became the CEO of America's largest beverage alcohol firm under the age of 30. He also runs TruNorth Solutions, a job search, application and career management firm, founded in 2012. Now over 1 lakh professionals have attended his 'Power up Your Career in 4 hours' masterclass.
His journey to finding TruNorth Solutions has come with many challenges which this career coach has thoroughly enjoyed and felt it empowering. He says he got hired at a time when the larger economic condition was quite bleak right after the 9/11 terrorist attacks in the United States.
"Up until the September 10, I had received 8 job offers.The next day changed everything. All the job offers I had were rescinded and taken back by the companies.
Despite having nothing to do with this event, it impacted me and my future so gravely. It set me thinking about how a job candidate can have more control to get hired into the right opportunity. Being an analytical mind, these ideas kept brewing in my head," he shares.
After changing multiple jobs and being dissatisfied with the progress, Sawan felt the method to learn about the true ground reality of the culture of the organisation prior to joining them. After being fired from one of his jobs, he decided to use to go after opportunities instead of using the traditional manner in which professionals apply for jobs. And in less than 30 days, he generated 4 job offers, each with an offer that was a minimum of 3X the salary of his last position.That is when he realised this works.
He immediately decided to set up a career management firm to help people like him in the industry. "The biggest challenge was to scale up to be able to reach people who needed this kind of knowledge and help. When I first started in 2010, I was helping friends and associates known to me personally. And on being able to help them successfully, I got very excited at the power of this system.On returning to India in 2013, I offered my services to serious working professionals in a one-on-one capacity as a business service. In 2019, I wanted to explore the online space but I had no understanding of how to be able to build a business in the digital world. From learning the technological ecosystem required to be able to operate online, to understanding how to generate awareness for ones' services, it has been quite a ride. It took me a year to be able to put all the pieces of the puzzle together so that one could create the reach and become visible to working professionals in the online space.That has been the most significant challenge," shares Sawan, who runs a masterclass known as Power up your career in 4 hours.
In this masterclass, he covers the complete overview of the system that he built that puts the power back in the hands of a candidate. It enables working professionals to look at the job search, job application and career management process in an incredibly unique way. Professionals who then use the system understand that they can create a rapid and significant increase in their salary in less than 90 days.They also understand that this is a system that they will use multiple times so it puts them on a path to creating an exceptional career in a much shorter time span.
The system allows candidates to target the company of their choosing or desire and secure job offers that said, they also understand that they are the product and they must represent irresistible value to these organisations for the process to make this happen. And lastly, the process allows them to present, communicate and market themselves in a way that makes the competition irrelevant.
When asked how he differentiates himself from other players in the market, he asserts, "Other players in the market that I am aware of are mid-career coaches, or coaches helping make people employable, or helping with getting a usual hike in salary.That said, one can only give what one has, and the limitation with mid-career coaches is that you do not get a medal for climbing only half the mountain. We are a comprehensive service provider that has produced stellar results for candidates across 60 plus industries, and our students have accepted offers from in 27 different countries. And while the journey and results of each student are unique, the system only works if you are willing to put in the blood, sweat and tears required."
Hoping to redefine the job search, job application and career management space, this firm, as Sawan says, helps one to target the right job and how to then be able to create irresistible value in that opportunity to continue to grow and accelerate your career trajectory.The goal he is trying to accomplish through this venture is simple.It is to reach one million working professionals within their first five years of operations.
"We have already covered about 30% of that journey in the last 2 years. Indian management and leadership is some of the finest in the world. And the proof of this is the many Indian leaders that are now heading major global corporations.
Just how India has become a hot bed for unicorns, we envision our country to become the CEO capital of the world. In fact, I often say this to my team, I think the ultimate nirvana for any folder is to have their company run by an Indian CEO," concludes Sawan.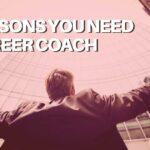 3 Reasons You Need A Career Coach Prev post